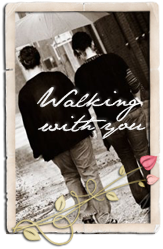 http://sufficientgrace-walkingwithyou.blogspot.com/
"If you are missing someone you love this Christmas, someone of ANY age who is spending Christmas with Jesus this year, I hope you will join us on this very special Walking With You. We are sharing our Christmas memories and the ways that we remember our loved ones who have gone home to heaven at Christmas time."
Anyone can join in and link up over on Kelly's blog! There are a few giveaway prizes too! It's a beautiful way to share the one(s) you love and miss.
This is our first Christmas since Janie Beth passed away. I am so thankful that she was with us last Christmas, even it was in my belly. Her being here for Christmas was one of my prayers.
Here she is listening to the Christmas story at church on Christmas Eve.
Christmas morning at Nana and Poppa's
Katie Jo was never far away :)
Santa even included her... :)
It is hard to figure out exactly what to do to remember her. I am on the look out for a stocking to hang for her. I would like to collect more ornaments for her. I also want to begin the tradition of getting an angel off the Angel Tree that would be her age. (This will hopefully start next year.)
Right now Janie Beth has 2 ornaments; one from last year and one that we bought this year.
She also has an angel made out of her handprints and footprint. We do this each year with all the kids and hang them all up. It is fun to see how they have grown. I traced Janie's hands and foot in the hospital so that I would have her angel to hang up every year. I haven't decorated it yet. I hope to tomorrow when we make the other kids angels.
Here is her undecorated angel. (I will post a picture of it decorated once I do it.) Sorry it is sideways!! It isn't on my computer and I can't figure out why it is uploading that way!